Photos from Destin, Florida in April, 2003!
Click on any photo thumbnail to see the full-sized photo.
The Wild Hair at Ft. Benning's
Recreation Area Marina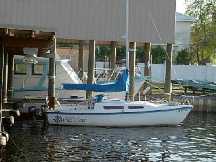 Pictures around Destin
This is the Mid-Bay Bridge, crossing over the Choctawhatchee Bay into Destin.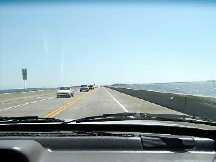 These are photos of the Wyland Wall. Wyland is a famous artist
who paints massive walls around the nation.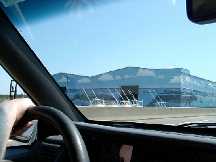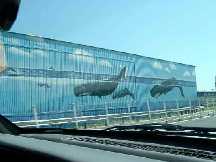 Welcome to Destin - The water tower says so.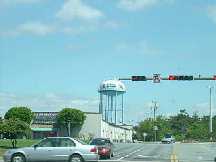 The Boathouse - A locals place for oysters and cold beer.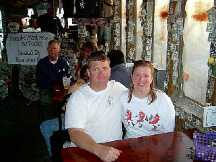 Destin Harbor - A pretty good anchorage.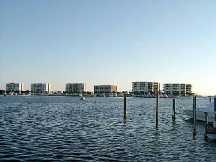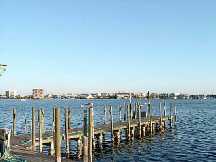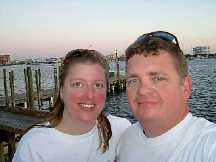 Pictures of the Beach
One beach photo after another. If there are prettier beaches, I would like to see them.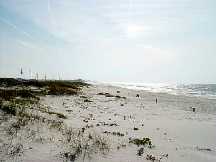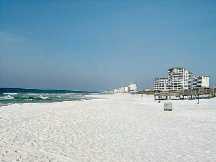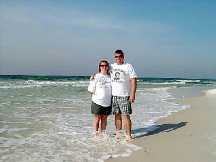 Photos taken while sailing
Kelly reads while Chip sails.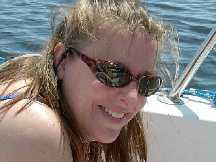 Now this is how a Mac is supposed to be sailed.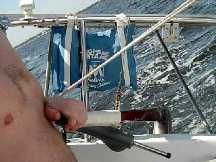 Chip keeping a lookout.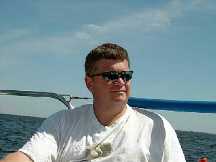 The Florida version of the Gold Coast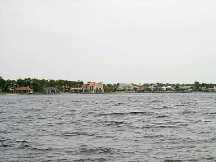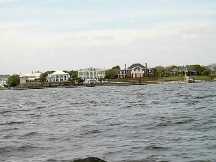 Sunsets
Other miscellaneous photos
This photo was taken looking outside our window. Sweet.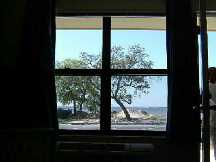 Kelly relaxes by the bay. Life is good.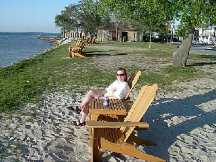 Tonight's dinner includes: Giant Red Shrimp, Grouper, Scallops, Oysters, Crab Cakes, Corn-on-the-cob, French Fries, Hushpuppies, Black Beans, Rice and Cuban Bread.
Life is good!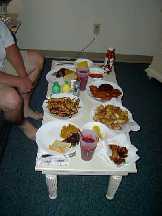 Click here to go back to the Wild Hair Home Page